Toyota College Grad Program
Are you a recent graduate ready to make your first big car purchase? If so, you might be looking for a bit of assistance to help you out. Toyota is happy to give it in the form of their College Grad Program.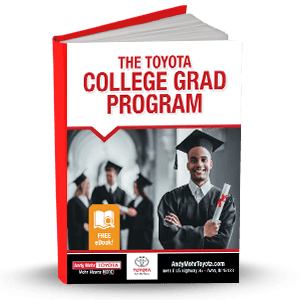 So, what exactly is this program, and how can it help out Avon, Indianapolis, and Plainfield drivers? At Andy Mohr Toyota, we've put together this Toyota College Grad Program eBook to show you. As you read through this resource, you'll learn:
That first car purchase after college certainly is a fun one. It's even better when you have a program such as this on your side. Download a FREE eBook today to learn more!