Bad Credit Car Loan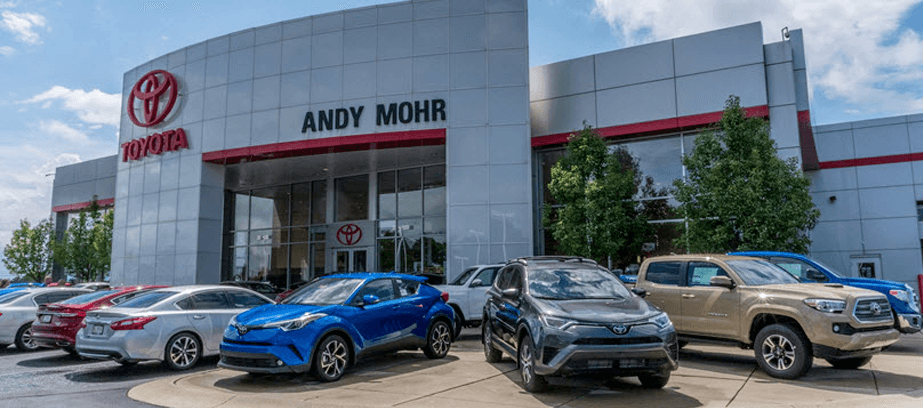 Guranteed Credit Approval!
Get approved for your auto loan at Andy Mohr Toyota.
We work with over 30 financial institutions; getting you the loan you need!
Credit Repair Options
Reestablishing your good credit and qualifing for payment reductions are just two of the ways making on time payments helps you. Financial Freedom; we're experts at helping you get it back.
Multiple Credit Options
We process thousands of auto loans each year giving us the ability to get the best loan for you. We work with dozens of financial institutions to insure that you're always taken care of.
Finance Professionals
We know that your financial situation is yours and we pride ourselves on our level of confidentially. We never sell, trade, or loan your sensitive data to any outside or third party vendors.

Step 1 Submit a Secure Credit App

Step 2 Chat with our Finance Team

Step 3 View Available Inventory
Dealership Info

Mon - Thu

8:30 AM - 8:00 PM




Fri - Sat

8:30 AM - 6:00 PM




Sun

Closed

Mon - Thu

7:30 AM - 7:00 PM




Fri

7:30 AM - 6:00 PM




Sat

8:00 AM - 4:00 PM




Sun

Closed

Mon - Thu

8:30 AM - 8:00 PM




Fri - Sat

8:30 AM - 6:00 PM




Sun

Closed

Mon - Thu

7:30 AM - 7:00 PM




Fri

7:30 AM - 6:00 PM




Sat

8:00 AM - 4:00 PM




Sun

Closed