Toyota Camry

The Toyota Camry has been one of the best-selling sedans in the country for good reason. It offers spaciousness where you need it and the fuel economy that you want, so it makes an excellent option for the sedan you want. For all your needs in the Avon, Indianapolis, and Plainfield areas, the Camry will fit the bill and we'll show you how.
At Andy Mohr Toyota, we want to help you make the right decision when it comes to your new car. With that in mind, we've compiled all our resources in one convenient location, so you can get a better look at what this popular model has to offer. Check out everything we have to offer here on this page.
2019 Toyota Camry Review  2019 Toyota Camry Dimensions  2018 Toyota Camry Review Toyota Camry Interior Toyota Camry Safety Ratings Toyota Camry Trim Levels Toyota Camry vs. Ford Fusion Toyota Camry vs. Honda Accord Toyota Camry vs. Hyundai Sonata
Camry vs the Competition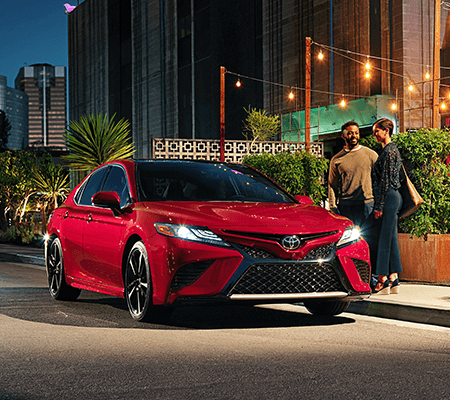 When it comes to the Toyota Camry, you may be well aware of all its major attributes, but do you know how it compares to its top competitors? Through our vehicle comparisons, you'll be able to get all the information you need about this sedan vs. the biggest names in midsize sedans.
We all have specific needs from a sedan, whether it's impressive trunk space or plenty of extra legroom in the front seat. Our comparisons will walk you through several different parts of the Toyota Camry, so you can make the choice if it's the vehicle that fits your lifestyle.
Camry Quick Facts
Whether you're in the mood to do some serious research or if you just want to get a quick glimpse of what the Camry has to offer, you'll want to check out our vehicle reviews. With our quick facts table, you can get the basics if you want them, from fuel tank capacity to the standard engine, but you'll also have the option to dive in deeper if you want to as well.
In our reviews, we cover several different aspects of the vehicle and give you the complete picture of what to expect. We'll provide interior dimensions, engine specifications, and the EPA-estimated gas mileage, so you can make an informed decision about your vehicle purchase.
Choose Your Trim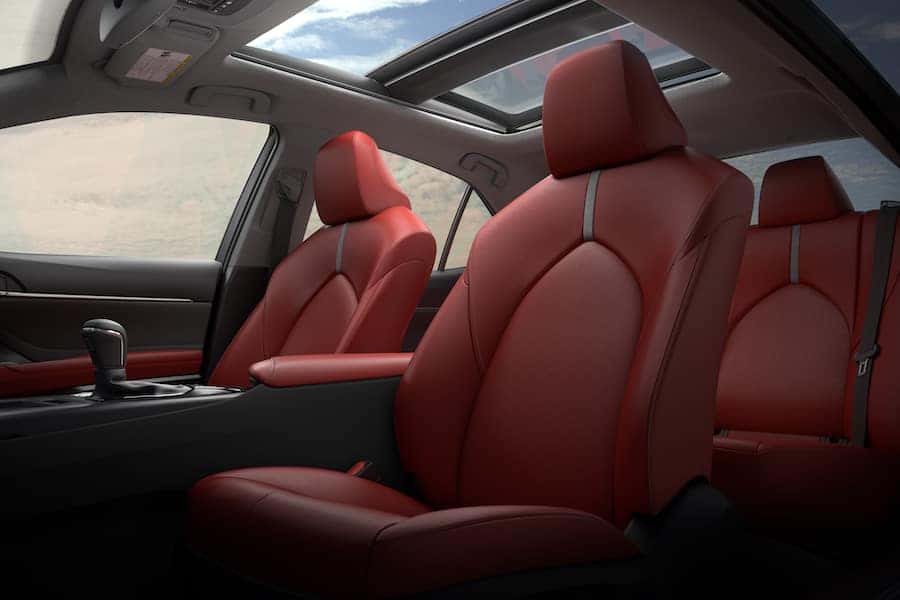 When you're searching for a new car, many drivers compile a list of their top features they expect to find in their vehicle. When you're looking for the ideal vehicle, do you want the latest in safety like blind-spot monitoring or pedestrian detection monitors? Our trim levels guide will help you determine which trim offers the features you want.
There are ten different available trims from the Camry, including three hybrids and two V6 options. Each of these offers a separate set of standard features that come with each level. You'll have access to a detailed description of what you can expect from each level, including key points of interest.
Toyota Camry: Schedule Your Test Drive Today
After doing all your research, does the Toyota Camry sound like a great addition to your driveway? Then you'll want to come see it in person from the Indianapolis, Avon, and Plainfield areas. Get the real feel for how the Camry handles here at Andy Mohr Toyota, where you can schedule your test drive online from the comfort of your own home. See you at our Toyota dealership soon!