Toyota Corolla

In the compact sedan market, you're probably finding a wide array of choices for your next vehicle. If the Toyota Corolla isn't on that list, it should be. This vehicle provides a fun drive for anyone who gets behind the wheel, offers excellent fuel economy, and still provides more than enough space for all your needs. In the Avon, Indianapolis, and Plainfield areas you'll find that the Corolla offers everything you need from your next car.
At Andy Mohr Toyota, we want to help you come to the decision that's right for you, so we're here to help with the research process. On this page, you'll find all our available resources in one convenient location. This includes our comprehensive vehicle reviews, a guide to all the available trim levels, and extensive comparisons to other vehicles in its class.
2019 Toyota Corolla Review 2018 Toyota Corolla Review Toyota Corolla Interior Toyota Corolla Safety Toyota Corolla Trim Levels Toyota Corolla vs. Ford Focus Toyota Corolla vs. Honda Civic Toyota Corolla vs. Hyundai Elantra Toyota Corolla vs. Nissan Sentra
Get the Details, First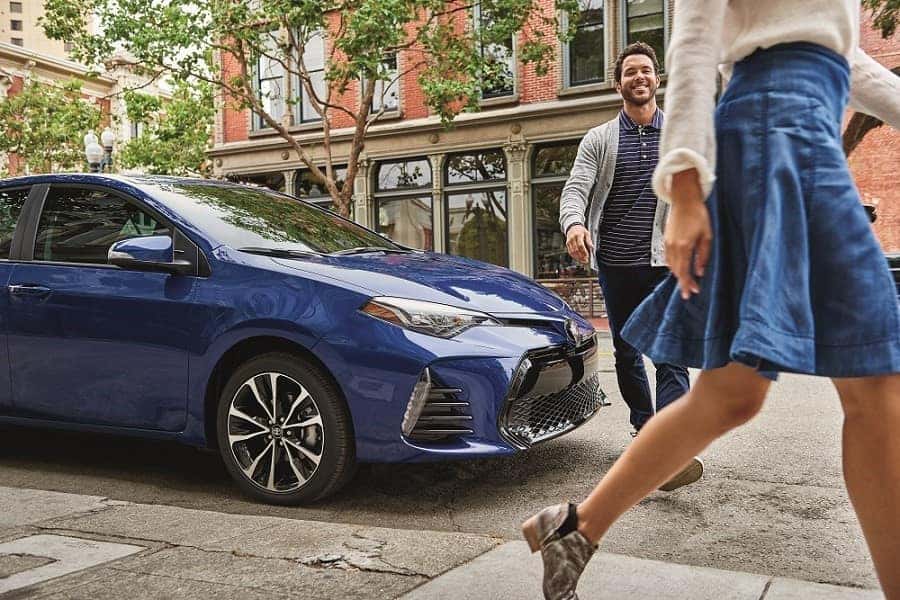 When you're ready to take a closer look at the Toyota Corolla, check out our vehicle reviews. These reviews will offer up all the details you need about your potential new vehicle, including interior dimensions, trunk size, and available features. These guides are meant to provide more information about the details that are important to our drivers.
We break down several features of the Corolla, so our customers can easily get the full picture of everything the car has to offer. Whether you want to know about what kind of gas mileage to expect or if you're more concerned about how comfortable your friends will be in the back, you'll be able to find out in our reviews.
See How It Measures Up
Through our vehicle comparisons, you'll be able to not only take a closer look at the Corolla itself, but you'll also see how it measures up to the competition. In each of these comparisons, we'll center in on the details of one car vs. another, so you can get a clearer picture of how special the Corolla is.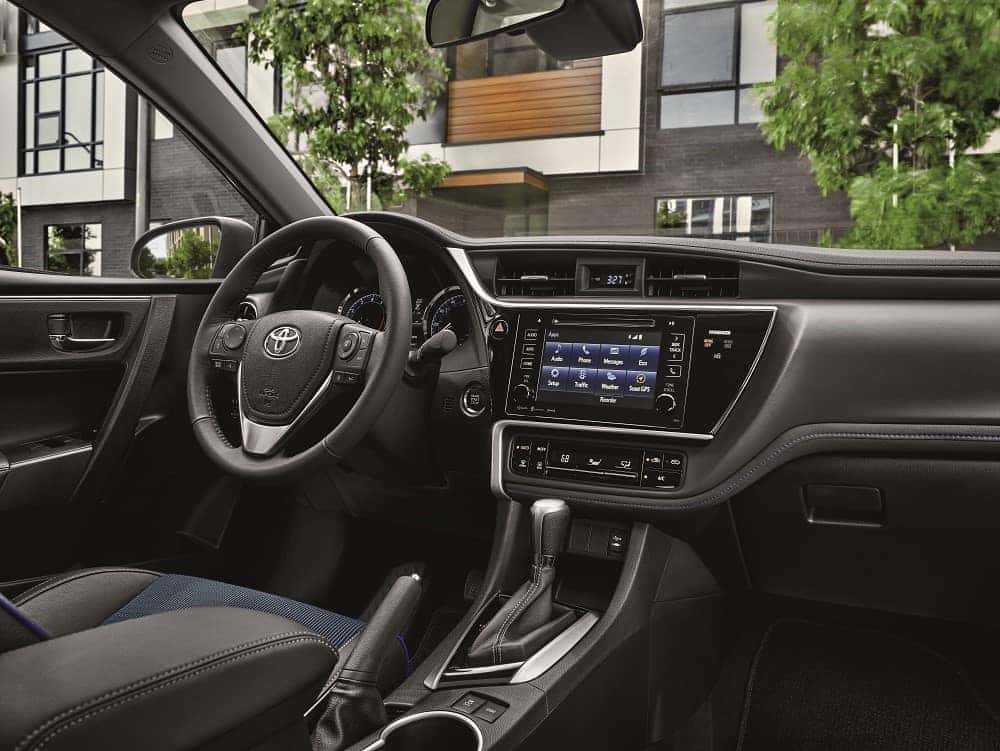 We want you to use the provided information to find out where the Corolla excels against other models in its class. We'll give you several points of interest in each model and provide the answers as to where the Corolla wins. Whether it has better standard safety features or if it's got more passenger room, you'll get the information you need from our comparisons.
Pick Your Trim Level
The final step in the research process will be to take a look at our handy trim levels guide. This guide will walk you through each of the three available trims of the Toyota Corolla, so you can pick the one that coincides with your must-have features.
Every driver has a list of special features they want in their car, whether it's a tricked-out infotainment system or top of the line safety options. Our trim levels guide will give you the lowdown on which trim levels include the standard features you need from your vehicle.
Your Toyota Corolla Store
When you're shopping for your next vehicle, we want to help all our drivers in the Avon, Indianapolis, and Plainfield areas. For this reason, we've provided all our helpful guides to better your research experience. At Andy Mohr Toyota, we can help you find the vehicle you want. All you have to do is schedule an appointment with a member of our sales team or come down and see us today at our one-of-a-kind Toyota dealership.