Dashboard Lights


When your Toyota dashboard lights up, it's your vehicle's way of communicating important information designed to help keep you out of harm's way. At Andy Mohr Toyota, we're committed to educating drivers throughout Indianapolis, Plainfield, and Avon about their Toyota's unique capabilities and features.
That's why we make our Toyota warning lights guide available to you as a free resource. Simple to use, drivers can educate themselves on their specific model and trim, so they know what actions to take if a light ever appears while they're on the road.
Toyota Corolla Dashboard Lights
Toyota Dashboard Light Colors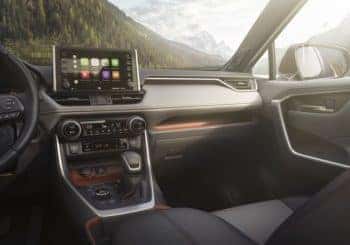 The various symbols on your Toyota's dashboard are color-coded, like a traffic light, in order to denote their seriousness if they ever appear.
Green-Colored Lights. These symbols alert you when a specific vehicle feature is in use, such as a turn signal or your vehicle's cruise control system. Green dashboard lights are normal and shouldn't cause you any alarm.
Yellow-Colored Lights. Yellow or "indicator" lights appear when either a non-emergency issue is detected or when an important vehicle feature is disabled. While usually not a sign of immediate danger, yellow indicator lights aren't to be ignored and should be inspected by a licensed technician if they continue to appear.
Red-Colored Lights. Red "warning" lights appear when a serious malfunction is detected and needs immediate attention.
What to Do When a Toyota Warning Light Appears?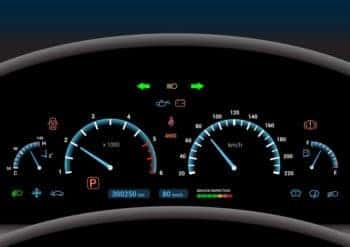 While driving, if you notice a red or a yellow light appear on your instrument panel, immediately search for a safe location to pull over and shut down your engine. Your vehicle's owner's manual is an excellent resource to help you identify any symbol you don't easily recognize.
You should minimize driving on public roads to avoid further damage or an accident until the issue can be inspected by a licensed technician. If you have any additional questions, a team of friendly and experienced professionals at our state-of-the-art service center is always ready to help. Simply stop in during service hours or you can schedule an appointment online.
Explore Our Toyota Dashboard Lights Hub Page Today!
At Andy Mohr Toyota, we're dedicated to providing our customers throughout Indianapolis, Plainfield, and Avon with the best information on our full lineup of Toyota models. To get started, take a few moments to find your specific vehicle and acquaint yourself with its easy-to-navigate symbols.