Toyota Highlander

The time has come to upgrade your current vehicle and we couldn't be happier to help you research the Toyota Highlander. Whether you're a busy mama, toting kids all over the Avon, Indianapolis, or Plainfield area, or if you need something with an all-wheel drive option for your all-weather road trips, we think you'll find the Highlander fits the bill.
We know that every major decision requires a little bit of detective work to ensure that the vehicle you have your eye on is the right one for you. At Andy Mohr Toyota, we're here to help. You've definitely come to the right place if you're looking for all the information you need in one convenient location.
2019 Toyota Highlander Review 2018 Toyota Highlander Review Toyota Highlander Interior Toyota Highlander Safety Toyota Highlander Trim LevelsToyota Highlander vs Honda Pilot
Toyota Highlander Advantages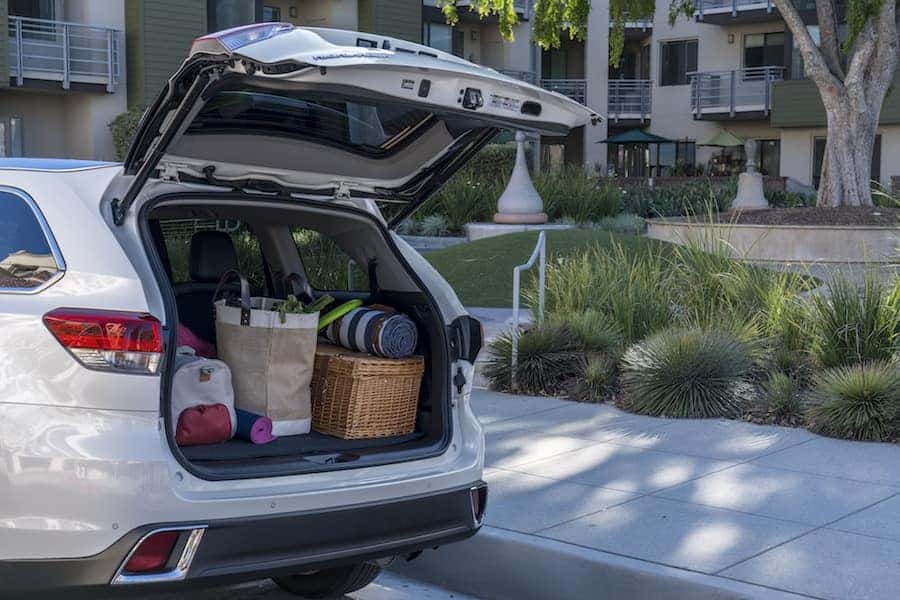 When we buy something, we like to compare it with similar items to see how it comes out ahead, and vehicle shopping is no different. In fact, we encourage you to do this kind of research, but we've taken the responsibility of compiling all the research for you, rather than you having to travel the web to find it.
Our vehicle comparisons take your chosen vehicle, the Toyota Highlander, and puts it side by side with several popular similar models. We'll walk you through key features like fuel economy and engine performance or how much cargo space you can expect, so you can see the advantages of the Highlander over other models in its class.
What Features Come Standard?
Every vehicle manufacturer offers specific trim levels for their vehicles, so their drivers can pick the level that suits their needs the best without having to select features piecemeal. Each trim level offers upgrades from the previous level, so if you're looking for something with a little something extra, you can simply move up to the next level.
With the Highlander, you'll have three models from which you can choose your ideal vehicle: the LE, SE, or Limited. Our trim level guide will walk you through what is included as standard features with each of these levels. If Toyota Safety Sense™ is on your wish list, this guide will let you know that it comes standard on every trim.
Get More Details
If you want to know what comes under the hood of the Highlander, then you'll want to check out our vehicle reviews section. Each of these reviews will highlight several different aspects of the vehicle and give you in-depth answers to any questions you may have, before you have to ask.
If you're interested in the interior of the vehicle and you want to know what to expect from technology, comfort, or convenience features, read through each section of our reviews to find out more. From the fuel economy to the engine performance, our vehicle reviews will give you a better knowledge of the Toyota Highlander.
Test Drive Your Highlander
We welcome you to join us from the Avon, Indianapolis, and Plainfield areas to see everything we love about the Toyota Highlander. A member of our friendly and knowledgeable sales team will be available to greet you and answer any questions you may have. At Andy Mohr Toyota, we encourage you to schedule a test drive today, so you can see how the Highlander works for you.