Toyota RAV4

When you're looking for the ideal small crossover vehicle, you'll have plenty of options to consider. However, we'd like to suggest that you take a closer look at what the Toyota RAV4 has to offer. With its popularity ever rising and its sleek, attractive appearance, not only is this vehicle stylish enough to turn heads near the Avon, Indianapolis, and Plainfield areas, but it's extremely functional as well.
If it sounds like the RAV4 may be perfect for you, dig into some of the resources offered on this page to make that determination for sure. Our vehicle reviews are available to help you find out what to expect from your RAV4, while our comparisons let you know exactly how it fares against the competition. Check out our helpful guides to better prepare yourself to make your decision!
2019 Toyota RAV4 Dimensions 2018 Toyota RAV4 Review2019 Toyota RAV4 Redesign 2018 Toyota RAV4 Review Toyota RAV4 Interior Toyota RAV4 Safety Toyota RAV4 Trim Levels Toyota RAV4 vs. Honda CR-V Toyota RAV4 vs. Nissan Rogue
The Information You Need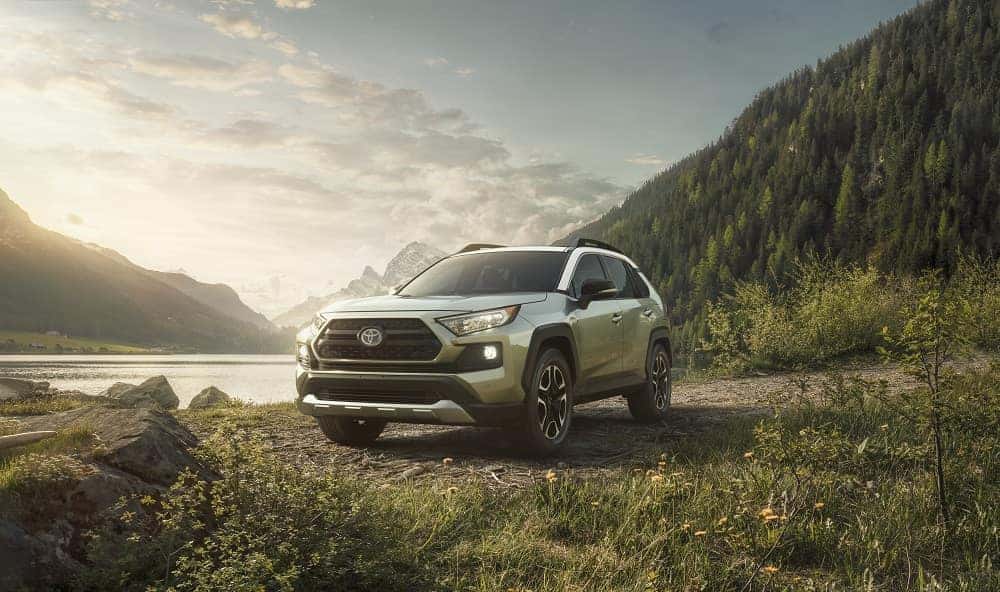 Our vehicle reviews are built to highlight several specific features. We'll also provide you with a table of quick facts, allowing you to take a quick glance if in-depth research isn't your thing. However, if you love the prospect of knowing everything there is to know about the Toyota RAV4, you'll have a plenty of reading material.
If you need to know where the RAV4 falls in terms of safety features for shuttling your kids back and forth to school, this is where you'll find them. We've taken the initiative of compiling several different factors into one handy review, so you'll be able to tell if the RAV4 is the right choice for you.
How Does It Compare?
In addition to finding out everything you can from our reviews, you can also see how the Toyota RAV4 stacks up against its biggest competitors. There are several models in the small crossover market, so we'll line some of them up with the RAV4 to show you where it comes out ahead. With these, you'll know for sure that you're headed in the right direction.
If you want to know how this vehicle compares with other models in its class in terms of fuel mileage, you're in the right spot. Click through our comparisons to find out why the RAV4 is so popular with drivers, and find out what makes it stand out against the competition.
Pick Your Trim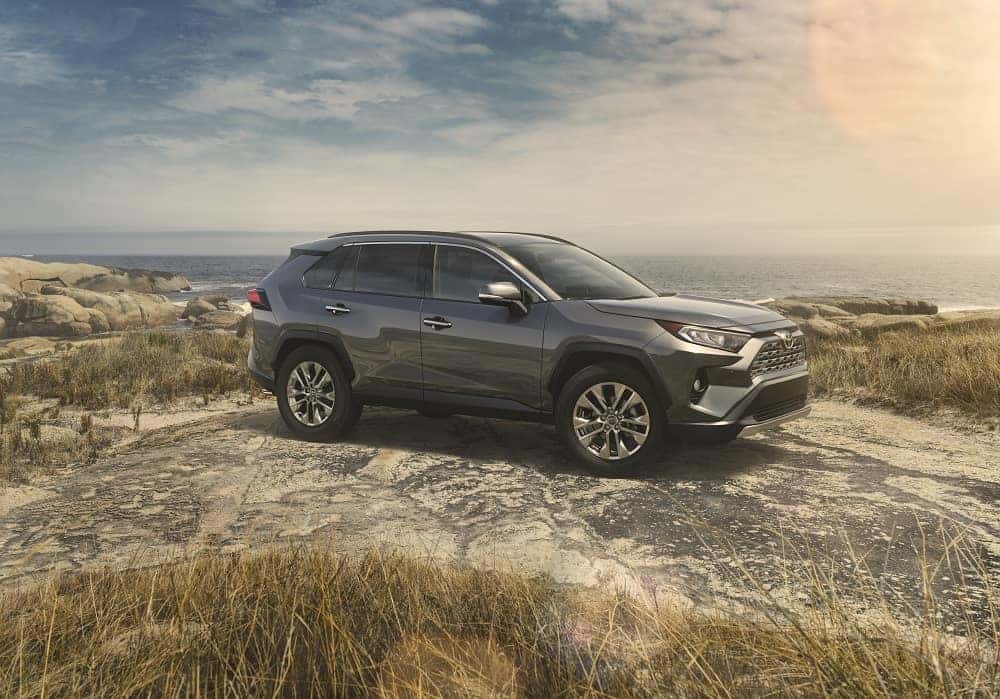 Now that the heavy-lifting part of the research process is done, you'll come to an especially exciting part: picking your trim! Vehicle manufacturers create trim levels so that customers can find the features they want with simple upgrades. This creates more options, ensuring that drivers don't have to create their ideal vehicle completely from scratch.
There are a handful of trim levels available to RAV4 drivers, and each one offers a bevy of special features standard. Whether you want leather seating options or you're hooked on the idea of warming up on cold winter days with heated seats, you'll find a model that works perfectly for your lifestyle.
Your Toyota RAV4 Resource
If it sounds like the Toyota RAV4 is right up your alley, it's time to schedule an appointment to meet with a member of our sales staff. Before that, you can start by filling out our online financing application from the comfort of your own home.
We invite you to join us here at Andy Mohr Toyota, located near the Indianapolis, Avon, and Plainfield areas, to see what the RAV4 has to offer from behind the wheel!