Used Car Dealership near Danville, IN

When searching for a used car dealership near the town of Danville, IN, undoubtedly, you're looking for an excellent selection with lots of options. However, you also want solid customer service. And at Andy Mohr Toyota, we have it all.
A Day in Danville
Whether you're a local or just in town for a visit, most will find that there's plenty to do in Danville, IN.
History buffs in particular should be impressed with the old-school sites and architecture around town. As a matter of fact, Danville is home to the Hendricks County Historical Museum.
If you're taking a tour of the historical sights, we'd recommend stopping at the Mayberry Café afterwards for a bite to eat. It's the perfect end to a perfect day of sightseeing.
Of course, if you're up for one more stop, our used car dealership is just a short distance from Danville, IN. Why not come over and see what we have?
Choose Your Next Used Car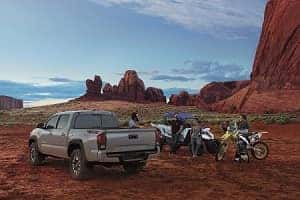 At our used car dealership outside Danville, we have a wide selection of used cars just waiting to be driven. Namely, we have your favorite Toyota models in stock, as well as a variety of other high-quality cars.
If you're looking for a sedan, you may want to check out models such as the Toyota Camry or Corolla. Both were designed to balance power and efficiency.
Of course, we also have trucks and SUVs such as the RAV4 crossover. This is an excellent choice for drivers who prefer added handling features.
Learn about them all by browsing through our online inventory now! Here, you'll also be introduced to our certified pre-owned cars, which come with an extended factory warranty.
Used Car Financing
Do you think you may need a bit of assistance in financing your pre-owned car? Well, the team of financiers at our used car dealership is happy to help all Danville, IN, drivers.
If you need to secure an auto loan, you can count on us to help. We work with all drivers regardless of what your credit history may be. Get started by filling out an online application today.
Used Car Service Center near Danville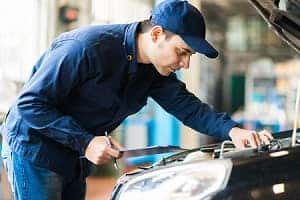 The only thing more important than finding the right used car is keeping it in great shape. Fortunately, this isn't hard to do at our used car dealership outside Danville.
The key to vehicle longevity is staying up-to-date on routine maintenance and repairs. And our technicians are well-equipped to take care of all this work for you.
Contact them online or over the phone now to schedule a service appointment.
Schedule a Test Drive Today
By browsing through the Andy Mohr Toyota inventory online, you can really learn a lot about our pre-owned cars. However, to figure out if one is right for you, getting behind the wheel is a must.
Contact our used car dealership near Danville, IN, today to schedule your test drive!